Any effective IT service requires a system to collect, store, manage, update, and analyze data about the components in its IT infrastructure. Cockpit ITSM provides a simple way to achieve this, using the CMDB, and this blog will show you how.


What is a CMDB?

According to the most common definition, a configuration management database (CMDB) is a repository that acts as a data warehouse for information technology (IT) installations. It holds data relating to a collection of IT assets or configuration items (CI), as well as describing the relationships between such assets.
A configuration item (CI) is any component of an IT Infrastructure which falls under the control of configuration management, including documentary items – such as a Service Level Agreement or a Request for Change.
According to the ITIL definition, throughout a CI's lifecycle the CMDB is used to store all its configuration records. A Configuration Management System can maintain one or more CMDBs, and each CMDB stores the attributes of CIs, and their relationships with other CIs


Why implement a CMDB?
There are several compelling reasons for IT service managers to implement a CMDB. These include:
To adopt the ITIL standards for best practice in IT Service Management
For a greater visibility and control of the entire IT ecosystem
To understand the CIs of which the infrastructure is composed (e.g. servers, databases, SAP instances, etc.) and to have a single "source of record" for each CI and its configuration
To facilitate and maintain a record of any updates or changes to the CIs
To deliver a better service for users
To provide information about configurations and their documentation to support the other service management processes (including Event Management, Change Management, etc.).
This helps service managers to deliver significant benefits for the entire business, including:
Support to achieve business goals
Cost reduction through improved processes
Improved and easier decision making thanks to more accurate and complete data.


How does Cockpit ITSM help?
The first step is the populate the database with details of all the CIs. In Cockpit ITSM, this has several stages which allow for a complete view of each piece of equipment or CI.
Itemize a piece of equipment (e.g. a server, disk array, printer, etc.)
Assign it to one or several structures (e.g. client, etc.)
Assign it to an environment (e.g. production, development, testing, etc.)



Tip!
 Register a few pieces of equipment, then review the process. This gives you the opportunity to evaluate how you are  organizing the infrastructure. Once you have approved the organization of the information, you can use Cockpit's  import function to save a great deal of time on the rest of the setup.  To each record you can link all necessary information required to manage the CI. For example: the support, supplier,  hardware properties, monitoring, documentation, etc.
To each record you can link all necessary information required to manage the CI. For example: the support, supplier, hardware properties, monitoring, documentation, etc. To achieve this, you will need to:
Detail the location (e.g. server room, datacenter, etc.) which you will already have created in Cockpit.
Configure the details of your suppliers, and associate the relevant supplier to each piece of equipment. You can then add useful information, such as the delivery date, or the warranty conditions.
Create a support contract and link it to the equipment to record information about the agreed response time, or the time period for intervention and support.


What are the benefits of Cockpit ITSM's CMDB?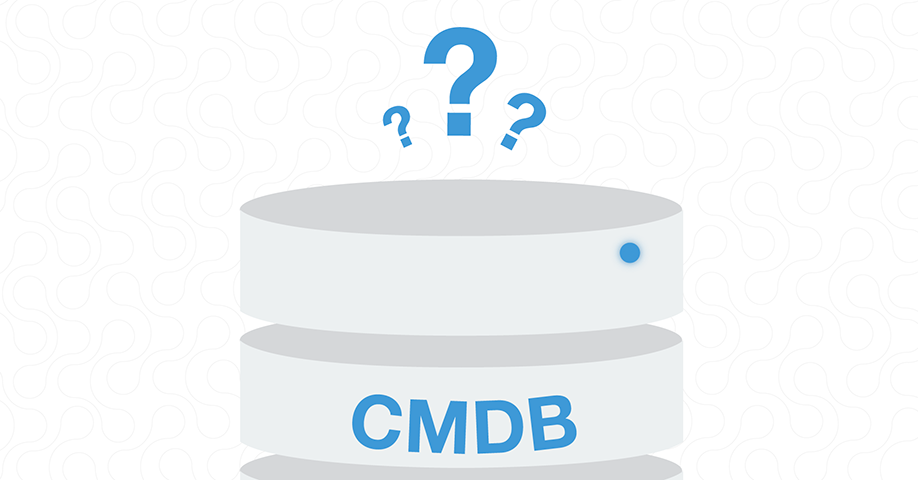 Now you have completed these administrative efforts, you can use Cockpit ITSM's automated inventories and metrics to collect data. Cockpit ITSM enables you to connect with various types of equipment directly, without the need for an agent, to automatically collect data.
For example with a server:
Cockpit ITSM's hardware inventory collects technical data about the hardware, e.g. network interface, logical and physical drives, BIOS, memory, etc.
Cockpit ITSM's software inventory collects information about the software stored on the equipment. N.B. as well as collecting information about software automatically, you can also reference software manually, in parallel.
Cockpit ITSM automatically runs system health checks so you can view and record information (e.g. CPU, bandwidth, memory and disk usage, etc.)
In addition, you can create licenses and link them with software and equipment. Cockpit ITSM's automated license counter then enables you to monitor available licenses and avoid issues with expired licenses and consequent legal risks or vulnerabilities.


Total control over your infrastructure
When the CMDB is set up, your infrastructure documentation meets the demands of ITIL Service Asset and Configuration Management processes – giving you real control over the infrastructure.
What's more you can also leverage the other benefits and modules of Cockpit ITSM, including:
Knowledge Module: maintain the documentation of the configurations (Knowledge Management)
Monitoring Module: Monitor the CIs (Event Management)
Ticketing Module: Service desk management (incident management, request fulfilment, problem resolution, service catalog management, service level management, etc.).


Why Cockpit ITSM?
Of course, as with any CMDB there is work to be done to itemize the CIs and set up the database initially. However, Cockpit ITSM makes this entire process straightforward and offers several tools to increase the accuracy and speed of setup. Once completed, the Cockpit ITSM is easy to maintain and offers a complete overview of the entire ecosystem with powerful additional tools for monitoring and reporting.


Request information: https://www.cockpit-itsm.com/